MR. R.S. GAUTAM, DIRECTOR ADMISSIONS, NRI GROUP OF INSTITUTIONS

40+ Years administrative experience in Forest Management and Education
M.Sc. , Diploma Forest Management
Worked as Deputy Conservator Forest, Govt. of MP & CG





MR. D. SAJJAN SINGH, FOUNDER CHAIRMAN OF VIDYADAYINI EDUCATION SOCIETY, HYDERABAD
50+ Years administrative experience
Worked as Jt. Director, Andhra Pradesh Tourism Dept (APTDC)
Leading Philanthropist





MRS. JAYSHREE SINGH, SECRETARY, TARAMATHI EDUCATION SOCIETY

MBA (Finance) from University of Michigan
Worked with Ford Motors
13+ years experience in education Venture
Co Founder Aarnav Infrastructure





MR. D. SUBODH SINGH, CHAIRMAN, NRI GROUP OF INSTITUTIONS

MS (Computer Engineering) and MBA (Finance) from University of Michigan, USA
Winner of Annual Achievement Award by Ford Motors Limited, USA & Creative Achievement Award by General Motors Limited, USA
Founder & CEO e-Networks Corporation, USA
Founder of Taramathi Education Society(NRI Group of Institutions), Bhopal & NAS Power Systems Limited


Facilities
Outdoor sports
In this excessively competitive world, we believe that children can excel only when they are developed into agile leaders. At GDA, the infrastructure has been designed with exceptional outdoor sports facilities to ensure their all-round development.

Indoor sports and fitness
Sports are a good way to exercise and enjoy. Through our indoor sports facilities, we encourage children to not just exercise their muscles but also their minds.

Visual arts
We believe that art is an expression of one's emotions and thoughts. We groom students not just as future leaders but also as outstanding artists.

Performing arts
This plays a crucial role in the cognitive, motor and emotional development of children. GDA is a host to such extracurricular activities to enable an overall development of students, academically and socially.

Personality development
In order to bring out the best in every child, we sculpt his/her personality through various development activities. These are conducted with the purpose of helping every child to grow as confident individuals.

Technology training
In the modern day and age, technology has become inevitable in education. We impart technological training to our students to keep them ahead of everyone else.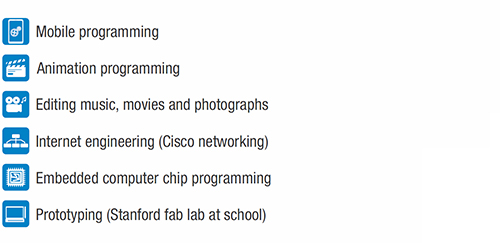 We have also substantially enhanced the basic computers curriculum that's recommended by CBSE. This will involve a host of all the latest topics in computing and technology.
Other academic training
GDA offers a wealth of opportunities for extracurricular pursuits. We not only encourage children to find their niche, but also enjoy while exploring the unchartered domains. In the process of doing so, different aspects of their personality emerge and get honed.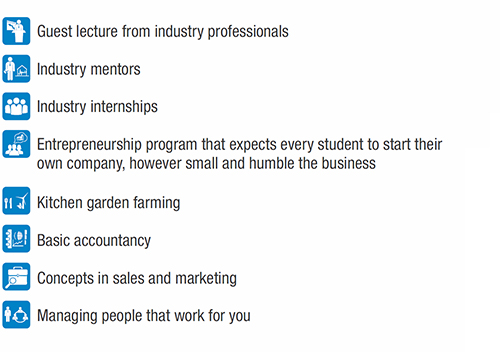 In addition, GDA will strongly promote participation in extracurricular academic competitions like the National Talent Search and Maths and Science Olympiads.